Transmit over QO-100 satellite with a Smartphone
With version 2.1 of "Remote SDR", it is possible to use your smartphone to monitor traffic on QO-100 and even transmit.
The principle of "Remote SDR" is to control a transceiver using a simple web browser. Nothing to install on your PC or Smartphone. The transceiver is made up of 2 SDRs (Software Defined Radio) driven by Orange Pi microcomputers (similar to Raspberry Pi) which perform signal processing and provide web pages. Technical details here :
https://f1atb.fr/index.php/2021/05/03/remote-sdr-v2-2/

The demo video
Remarks
To be able to listen to its feedback, it is recommended to use headphones and a separate microphone. The HP and the microphone of the smartphone are not very compatible to avoid interference.
Wifi at home must work well, otherwise it's like on Whatsapp or Skype, it cuts into slices.
Use authorization
It should be limited to local use. QO-100 regulations prohibit remote control of a station.
Remote operation of an amateur radio station via QO-100 is only permitted if the station belongs to the operator himself and is operated at his own location. He must always have full control over the station and in particular be able to switch it off immediately if, for example, interference occurs.
Either way, I recommend a transmitter security system as described here.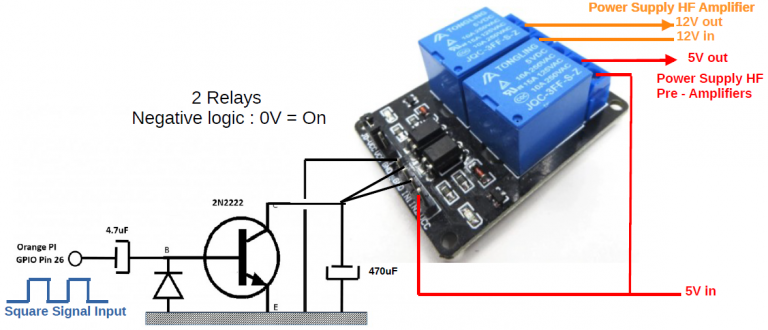 Posts on Remote-SDR V2