Gpredict — Remote SDR
Gpredict is open source satellite tracking and orbit prediction software. It calculates in real time the antenna pointing data (azimuth, elevation) in relation to its position as well as the impact of Doppler on the reception frequency and the emission frequency. It is possible to interface it with Remote SDR to correct the effects of Doppler on the frequency due to the movement of the satellite.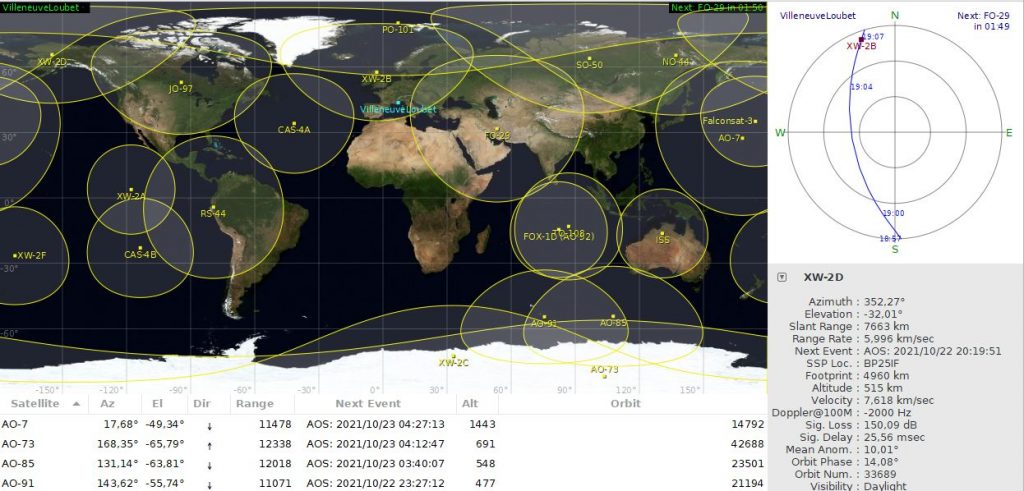 Functioning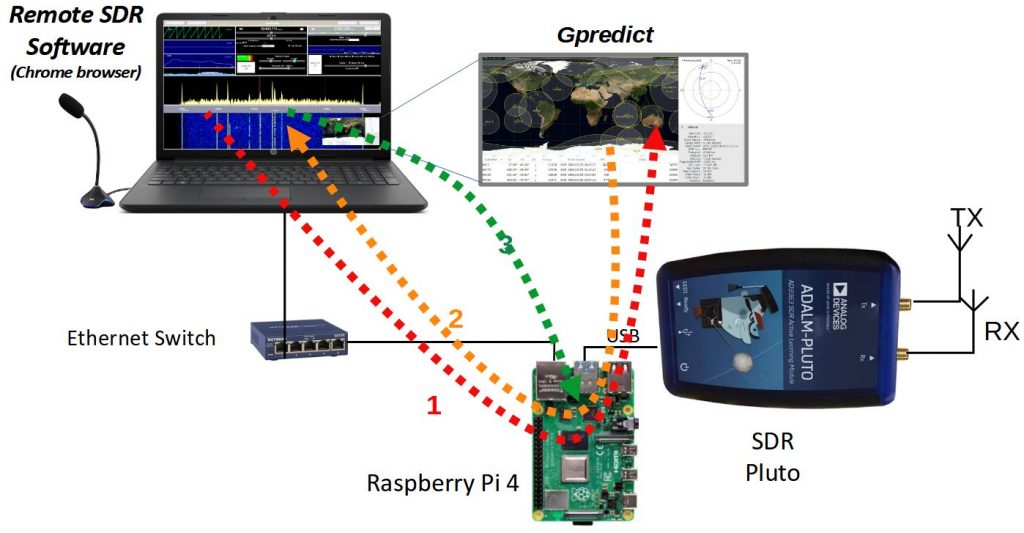 (1) Remote SDR passes to Gpredict the frequency that we listen to through the Raspberry / Orange Pi.
(2) The tracking is initialized, and Gpredict returns the frequency corrected for the Doppler variation.
(3) Remote SDR sends to the Raspberry / Orange Pi, the frequency to drive the SDR which takes into account the possible frequency offset of a converter.
Installation
Gpredict runs on a PC that may or may not be the same as the one running the Remote SDR application in a web browser. Exchanges are not done on port 4532, but on port 8006 for the receiver and 8007 for the transmitter, in addition to ports 8001 to 8005 already occupied by Remote SDR. With, for example, a Raspberry Pi 4, we use ports 8001 to 8007 for the whole. With 2 Orange Pi Zero2, we distribute the ports.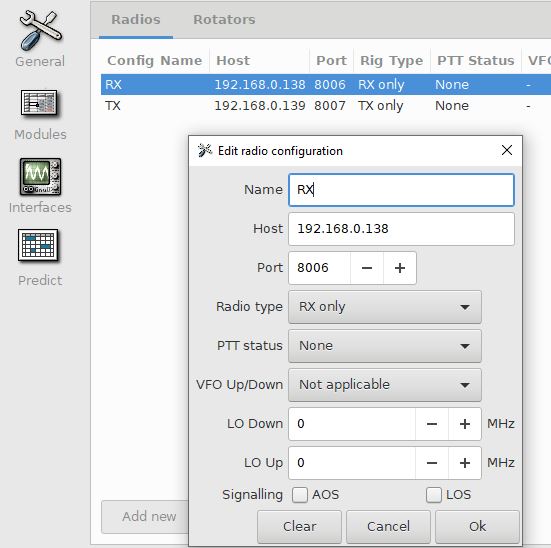 Usage
We launch Gpredict in parallel with Remote SDR. Both point to the Raspberry / Orange Pi processor (s) that handle signal processing and data.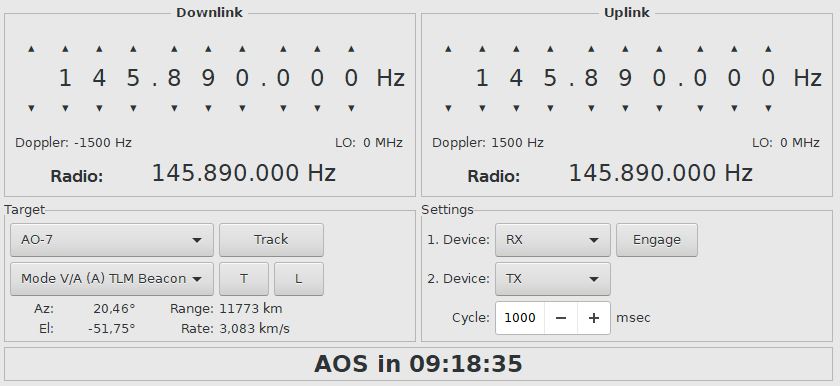 By pressing 'Engage', the dialogue between Gpredict, the Orange / Raspberry Pi and Remote SDR is initialized. A green display confirms the connection.
By pressing 'Track', Remote SDR tracks Doppler variations from the frequency at which the Audio cursor is pointed. At any time, you can manually reposition the Audio marker without stopping Gpredict. The operation is identical and separate for the receiver and the transmitter.