Introduction to Remote SDR
Web based Transceiver
"Remote SDR" or "SDR Distant" is a web application allowing to remotely control an amateur radio transceiver between 1 MHz and 6 GHZ. Its first application was the duplex control of a station allowing links to the geostationary satellite QO-100 / Es'Hail 2.
LOCATION CLOSE TO THE ANTENNA
The key point of Remote SDR is to be able to locate the RF processing close to the antenna so as not to be penalized by losses in the feed coaxial.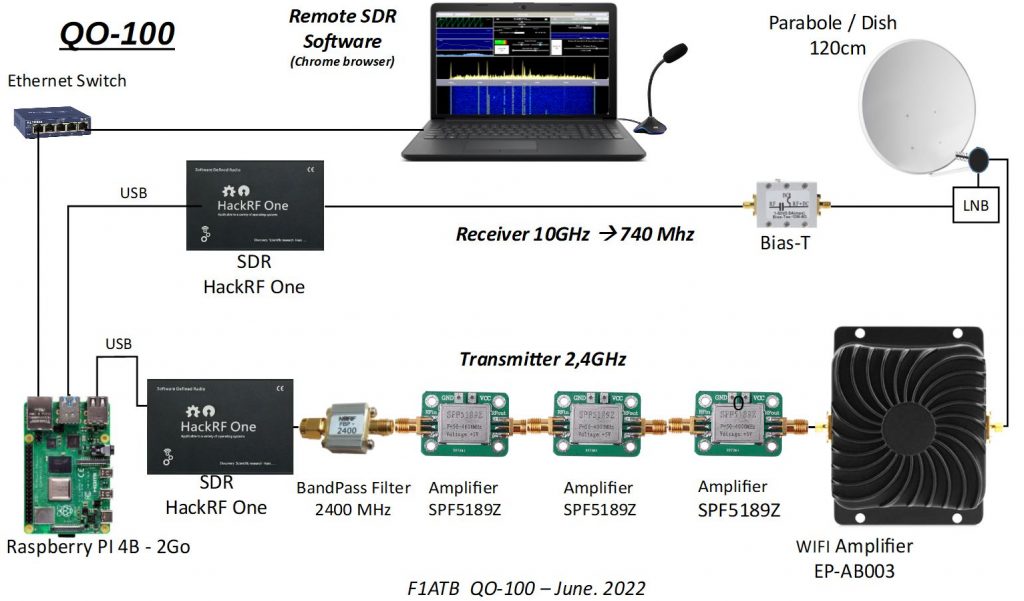 DATA RATE REDUCTION
An SDR like the Pluto requests 1.4 M samples / s (minimum) * 2 Bytes (16 bits) * 2 channels (I and Q) = 5.6 M Bytes / s for reception. The same is true for the transmission. Which gives us more than 10M bytes / second.
With Remote SDR, output on Ethernet or WiFi requires:
10 k samples / s * 2 bytes for the audio in reception
10.24 k sample / s * 2 bytes for the reception spectrum
10 k sample / s * 2 bytes for transmit audio
We are at less than 100 k bytes / s by adding the control data.
There is therefore a reduction of approximately 100 in the communication flow required, which facilitates remote control via internet / ethernet without loss of quality through data compression.
Remote Single Board Computer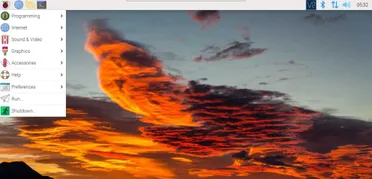 Indeed, we have a remote single board computer which has a GPIO to which it is possible to add functions. For example, piloting an antenna rotor, measuring electrical voltages, temperatures, etc., etc. Likewise, the system can be accessed via the web (Apache server), in SSH to launch an application in terminal mode, or in mode graph by desktop and VNC.