Web GUI
The whole of Remote SDR is piloted via 3 Web pages which must run on a recent browser like Chrome or Edge to benefit from all the last functionalities which they have. Indeed, browsers display the content, but perform part of the signal processing such as filtering or spectral analysis (FFT) of the audio channels.
Home Page
It is the TUX penguin, official mascot of the Linux kernel, which welcomes you in a version adapted to Ham Radios. You access it by entering the IP address of the Raspberry Pi or Orange Pi serving as web server and Remote SDR signal processing.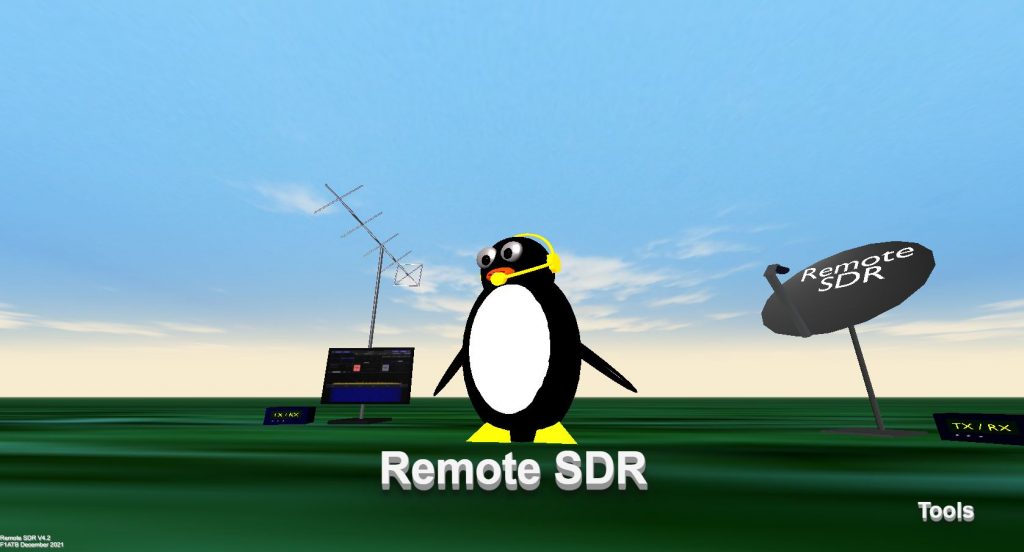 Main Page
By clicking on Remote SDR, on the home page, you will access the main page to control your transceiver.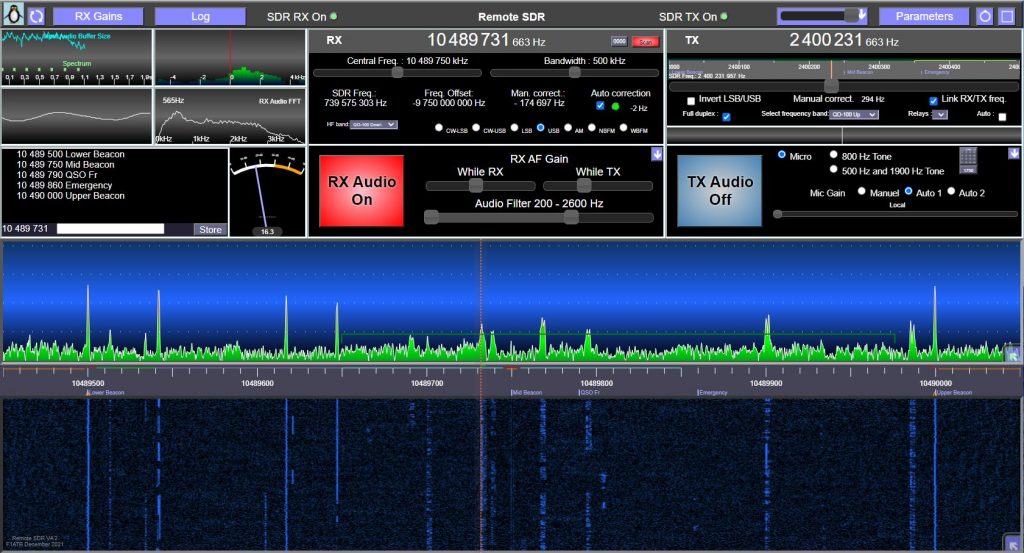 The upper part is divided in 3 zones.
RX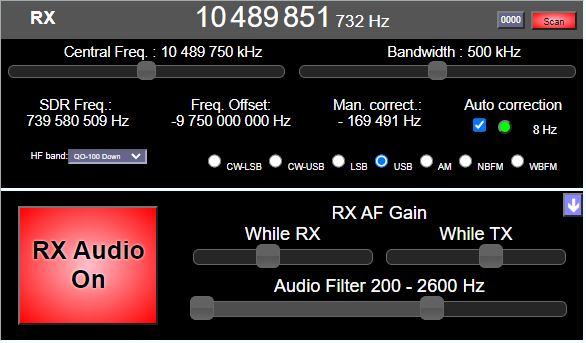 TX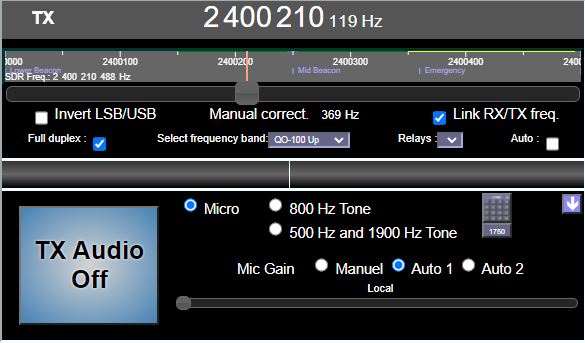 Receiver control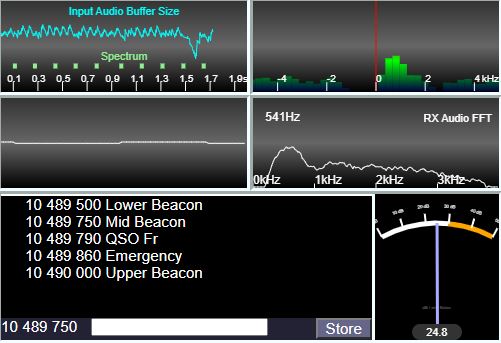 We find there :
monitoring of exchanges with the remote processing processor
a zoom on the levels around the audio channel in reception
the audio signal in temporal form
the audio signal in spectral form
the list of frequencies in memory
an S-meter
By clicking on the spectra, one can alternate spectrum in amplitude or waterfall.
Spectrum

Spectral analysis of the band listened to in the form of amplitude and waterfall.
Tools
This page, accessible from the home page, gives access to tools for checking the configuration of the system and the correct functioning of the sub-assemblies.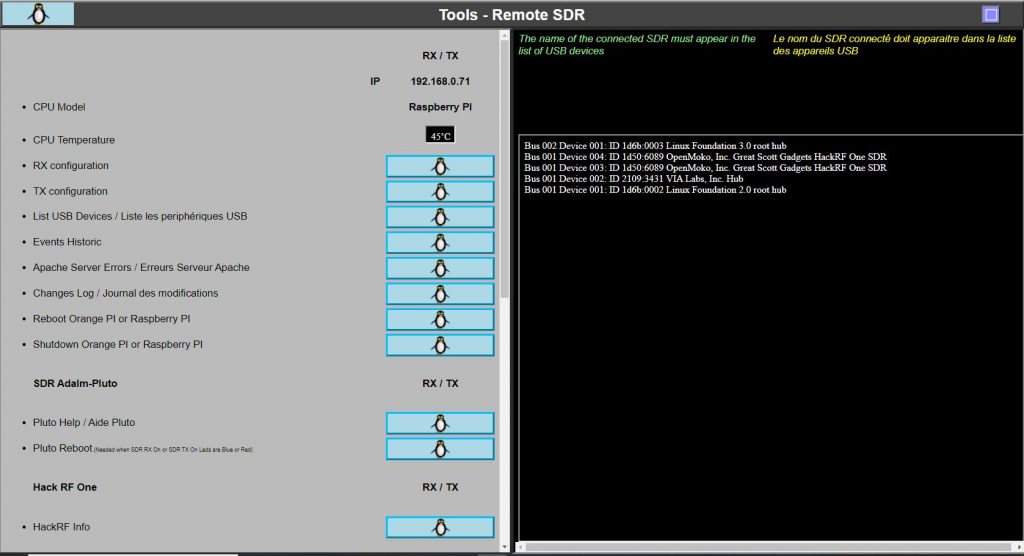 You exit secondary pages by clicking on the TUX penguin at the top left.
Settings
Since version 5 of Remote SDR, a "Settings" page allows you to define the parameters of the transceiver. The frequency bands covered, access to the GPIO etc… The parameters can only be changed by entering the access key "Access Key" which must correspond to the text in the file of the same name in the /remsdr folder . Thus, only the owner of the transceiver can intervene, the external listeners can see the parameters, but not modify them.
The default access key is 1234.