DMR repeater in UHF band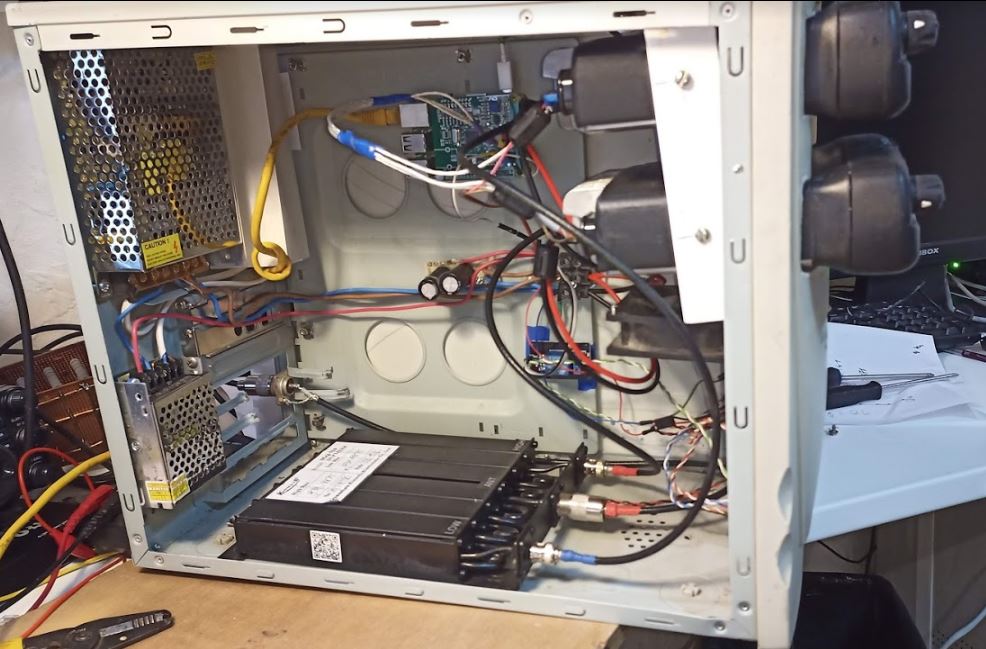 Characteristics:
TX frequency: 439.8875 MHz
RX frequency: 430.4875 MHz (-9.4 Mhz)
TX Power 25W
Collinear Antenna
Location: JN33NP
ID CSS7: 208146
Colour code: 1
Sysop: F1ATB
Transmitter: GM360 Motorola (Ebay)
Receiver: GM360 Motorola
Hardware MMDVM Pog
Firmware MMDVM
Master DMR: BM France 2082
Hardware
The MMDVM pog modem mounted on a Raspberry pi 3 B allows direct interconnection with the Motorola GM360s used for transmission and reception. The 2 adjustable resistors on the card allow the adjustment of audio input and output levels.

The transmitting GM360 is cooled by a fan started with the PTT control via a relay.
The connection of the transmitter and the receiver on the same antenna is done via a UHF duplexer bought in China via Ebay. When ordering you give the 2 frequencies and it is delivered to you set.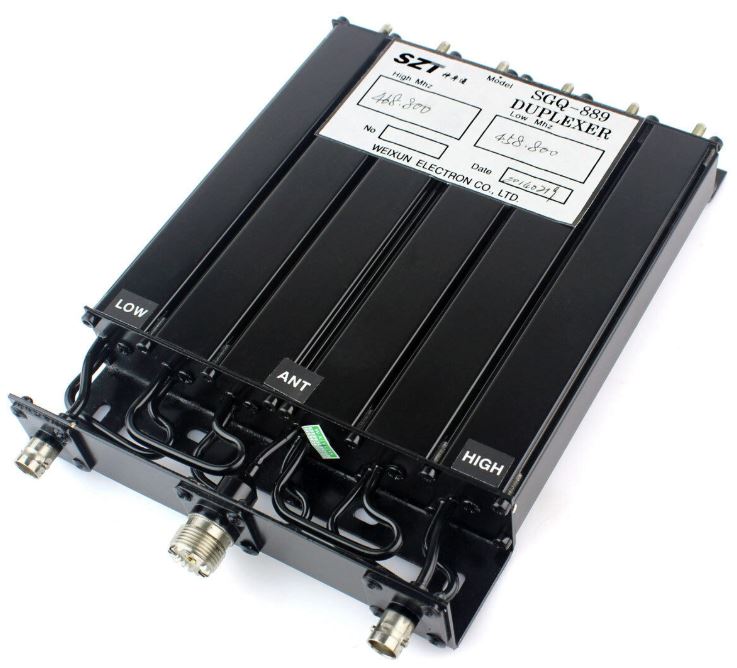 Software
On the Raspberry Pi, the Pi-Star software manages the whole.

To program the 2 Motorola GM360s, use the CPS version R03.11.16. The F1ZSX GM360 programming file can be downloaded here.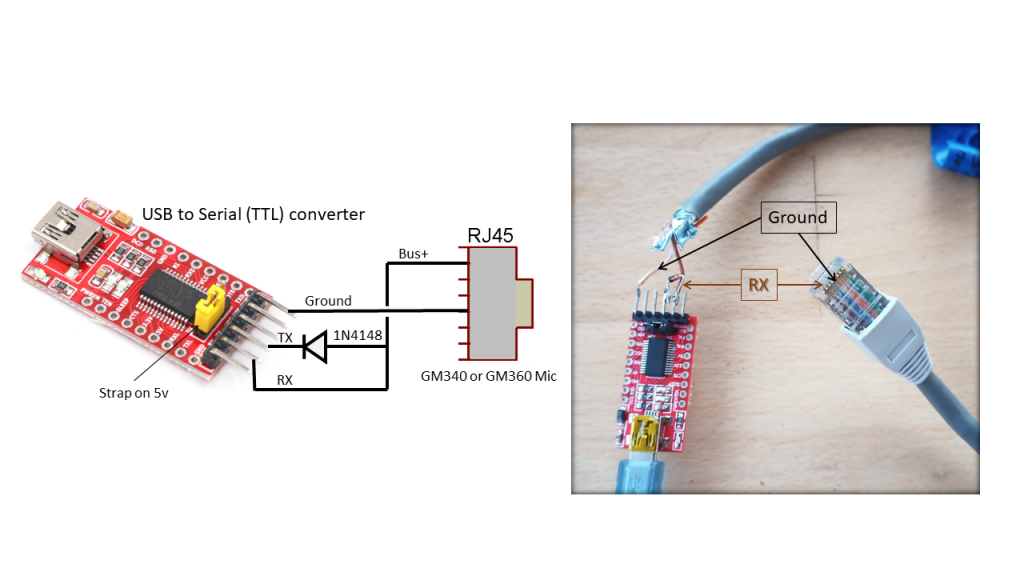 Calibration
To correctly adjust the modulation index in transmission, the MMDVMCal software can be used with an RTL-SDR key used as a spectrum analyzer. Many blogs explain the procedure.
Note that under the callsign F1ZSX there are 2 relays, one DMR in UHF which is described above and one analog in VHF.